Introduction

Tumblbug – Leading Crowdfunding Platform in Korea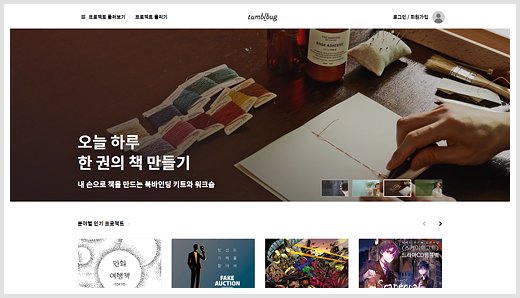 Tumblbug, founded in 2011, operates the largest crowdfunding platform in Korea. In 2015, Tumblbug received about $1.5 million for opening its Beta service from DCM (Silicon Valley investor), Naver (the largest Korean portal) and more. One of the strengths of Tumblbug is that there's no barrier to donate or upload a project. For example, an artist can gather investors by posting his/her project including description and detailed information. After reaching targeted monetary goal, the idea from an artist can become a tangible artifact. During 2016, about 10 million investors sent $5million, which led to make 1,507 projects completed. Ultimately, Tumblbug created profits and helped communities so that more Korean artists can make their dreams come true.
Background

Found KINX AWS Direct Connect while searching a way to migrate all on Cloud and connect with a dedicated circuit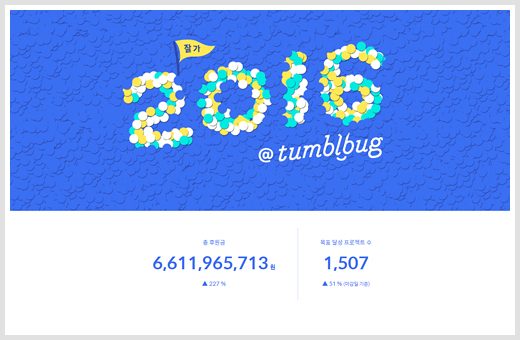 We were short-staffed especially for managing infrastructure and there was only one physical server for collecting donations through PG(Payment Gateway Company). Also, we were about to move our office and experienced technical difficulties of compatibility with other services migrated on cloud Because of these little issues, we chose to keep a physical server instead of migrating all on cloud. To have this hybrid structure (a physical server + AWS cloud), we searched AWS Direct Connect and found out that KINX offers this service. We looked up AWS website and KINX AWS Direct Connect web page and contacted to the sales team to ask more questions about the service. We received information to know more about the service and thoroughly reviewed how to structure and use AWS Direct Connect.
What did KINX do?

Processed connecting dedicated circuit, setting BGP and more for security purposes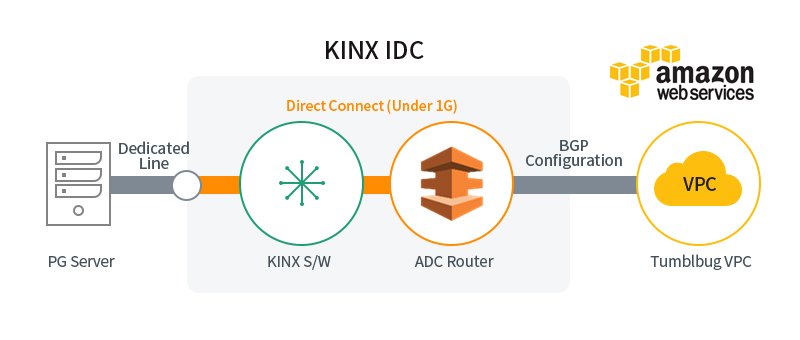 Using a dedicated circuit was required for a security purpose because of monetary contributions collected by Tumblbug users; this means that Tumblbug, PG and KINX had to work together. KINX suggested a hybrid structure (with a physical infra and AWS cloud service) for security purposes. For configuration, router and BGP settings were done by KINX engineers and KINX had to done back-and-forth processes with PG to install physical dedicated circuit and do BGP settings.
Effect

Less infrastructure management points, greater efficiency in managing human resources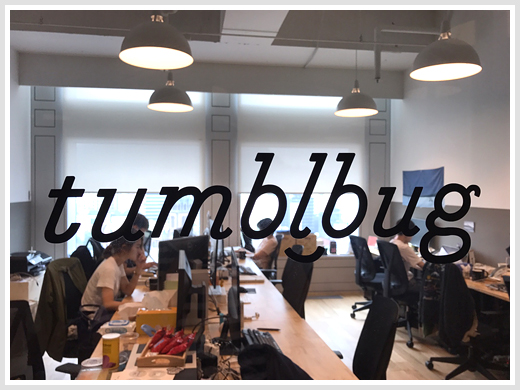 "The greatest benefit of using ADC is that we are able to have better productivity in managing and operating with the less number of staff."
Richard Park – Software Engineer, Tumblbug


Now we have less management points, since there's no physical server or devices in our office. When we had a physical server at office, we had to have a staff to manage the server and were short in staff to deal with technical issues with the server. With AWS Direct Connect, management issues for the server are gone and we don't need a staff specialized in hardware management. Also, it became much more convenient to run our service by using AWS Cloud. Useful features of AWS Cloud, such as AWS DynamoDB and Lambda, are also one of the benefits of using ADC. Besides these, financial related work can be done by using private VPC.