Providing Support from Design to Operation
Using Virtual Infrastructure Resources
When it comes to building a cloud, it doesn't just end with creating virtual resources.
There is a need to make careful considerations to ensure an efficient design and sustainable operation.
IXcloud™ can help you lower costs based on an optimal resource design and provides support from introduction to operation.
Experience IXcloud™, which provides customized services with considerations of cloud scalability.
Reliability quality (SLA: 99.95%)

Korea's first OpenStack cloud

High-availability multi-zone cloud

Customized managed services
Benefits Provided by IXcloud™,
the Best Infrastructure Option for You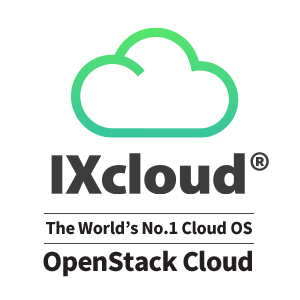 01




Various configurations of multi- and hybrid clouds

It is possible to design and operate a cloud that suits your needs from a public cloud to a private, multi, or hybrid cloud.

02




The World's No. 1 Cloud Platform, OpenStack

With OpenStack, a platform with proven scalability and reliability with more than 180 companies participating from around the world, you can build an efficient cloud environment.
03




Stable Network Environment

KINX, specializing in networks, provides a highly stable network environment at all times by designating the optimal path according to the situation.

04




Reliable Technical Operation

Availability, flexibility and scalability are guaranteed through a cloud infrastructure managed by specialized engineers 24 hours a day, 365 days a year.
Cloud Integrated with the Existing IT Environment
Using IXcloud™, you can build a highly scalable and efficient cloud environment with an open design.
Based on the know-how in operating our own data centers and clouds and connecting various clouds (AWS, Azure, IBM, etc.),
we provide consultation on the best method of cloud conversion and support migration based on your company's environment and requirements.
Fast, accurate, efficient, and reliable cloud transitions are made possible with the industry's leading professionals and top-notch automation tools.

Multi-Zone Service for Zero Impairments and Zero Interruptions
Multi-zone service is provided through physically and geographically separated data centers.
Each zone is directly connected by a dedicated line, which ensures high transmission quality and reliable data communication.
Using the multi-zone service, it is possible to use the cross-zone network and multi-zone LB for network connection between the zones.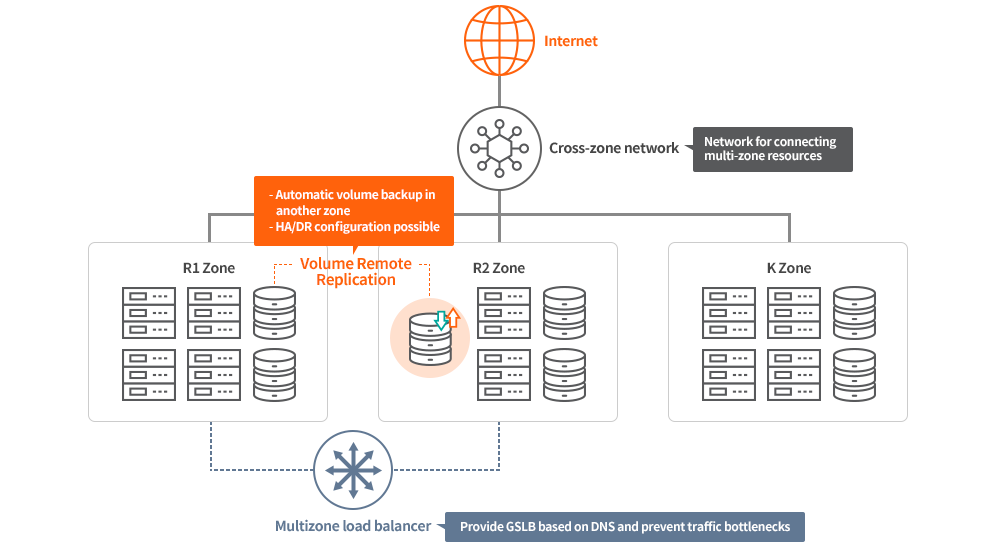 You can also prepare for failures by automatically storing the volume in use in another zone by utilizing Multizone.
When configuring the service, it is possible to create redundancy and configure the HA and DR environments,
thereby creating a high-availability environment where there are no service interruptions.