TIG
Service IX Peering
SectorIT·IC
TIG, a carrier in Thailand, was looking for a way to build a network that could handle the explosive demand for hallyu content and ultimately chose the one and only IX service offered by KINX.
#autonomousinterconnection #costreduction #improvedinternetquality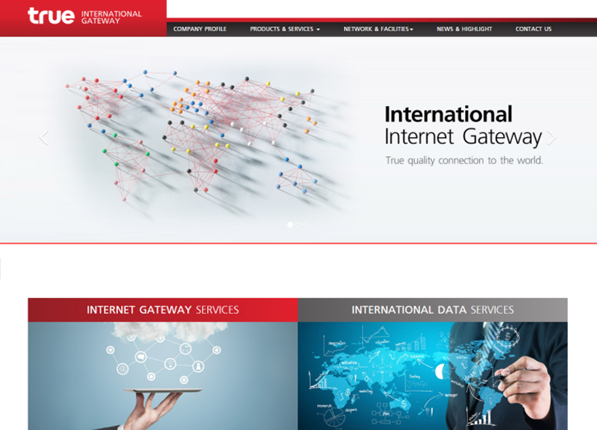 Introduction

Subsidiary of True, a Large Corporation in Thailand, and a Major Carrier
True International Gateway(TIG) is a carrier operating in Thailand. Its parent company, True, is not only involved in the telecommunications business but is also operating TrueVisions, the largest cable TV service operator in Thailand, the company is planning to pursue a joint venture with CJ E&M, and True Internet, the largest Internet service provider in Thailand.
Background

Searched for Measures to Build a Network That Can Handle the Explosive Demand for Hallyu Content
The hallyu craze has been sweeping across Thailand. The growing interest in K-pop, K-dramas, K-games and even the makeup styles of Korean actresses has resulted in a surge in sales of Korean-made cosmetic products, and it has even had an impact on Korea's online shopping malls.
With demand for Korean content growing exponentially in Thailand, TIG forecast that it would have trouble meeting the demand by using its existing communication lines and began looking for a solution.
What did KINX do?

Proposed Remote Peering to Ensure Reliable Content Delivery Between Thailand and Korea
In order to allow highly reliable content delivery without any interruptions, KINX proposed remote peering, based on L2 communication.
Local peering, a service that is solely offered by KINX in Korea, enables stable exchanges of traffic even outside Korea through direct interconnections with the PoP in LA, connected by 10G submarine cable, and the PoP in Hong Kong, connected by an 8G circuit. Costs can also be reduced, as it allows non-settlement-based mutual traffic exchange with 3 million people, accounting for approximately 17% of all Internet subscribers in Korea, who access the Internet via KINX.
Effect

Delivery of Hallyu Content in a Fast, Reliable Way without Interruptions
By using our remote peering service, TIG was able to build the system that would allow traffic exchange between Korea and Thailand. This has made it possible to provide content to the avid fans of Korean content in Thailand in a fast and reliable way without concerns about the slow and unstable content delivery.