Online video solution provided by a CDN company - midibus®
KINX is a professional CDN company that provides services worldwide.
We reliably stream and distribute videos worldwide with our own CDN farm and global CDN farm.
We own the technologies and resources for video streaming that are required to satisfy customers.
Infra

High-performance infrastructures
capable of handling large volumes
of traffic

GPU Encoding

GPU graphic cards that are specialized
in processing videos and reduce
encoding time

Reasonable Billing

Encoding billing charge based on
original files' length, and storage billing charge based on compressed video

All in One

The integrated solution
that offers services for VOD
and live streaming
KINX CDN to Deliver Web·Mobile Contents through the World
CDN(Content Delivery Network) is a technology that ensures serving contents to users with high availability and high performance
by resolving issues of transmission delays, impairments, etc. It is widely used by companies who are dealing with videos or images
such as online shopping malls, portals, and gaming companies. KINX offers reliable CDN service at a reasonable price
by connecting with global ISPs with high-speed lines and global CDN farms, and by operating our CDN farms.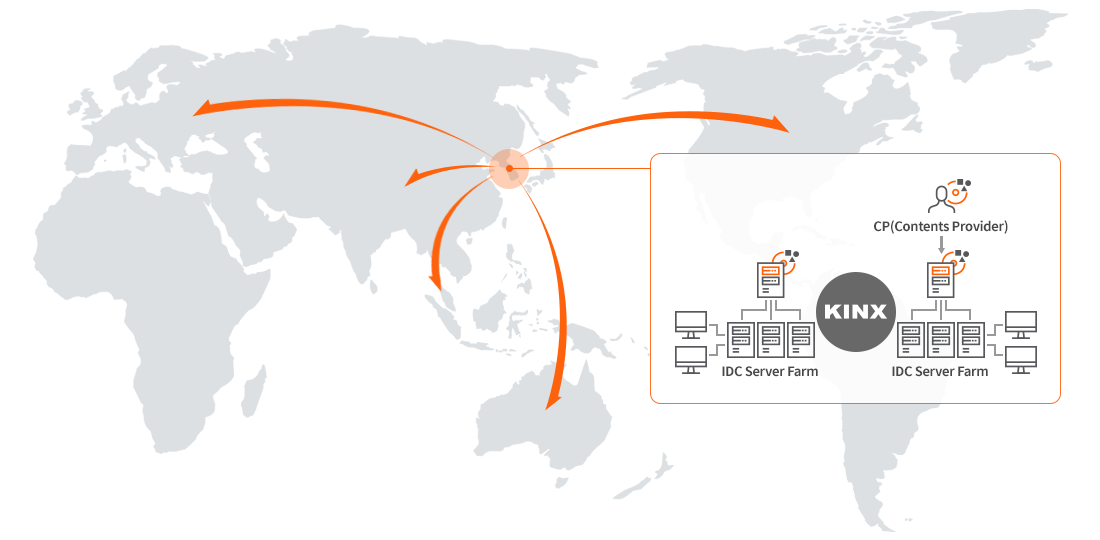 Create more business opportunities with midibus and CDN.
Need a video business and content distribution?
Request a consultation now.