Limelight Networks
Service IX Peering
SectorIT·IC
Limelight, a global CDN operator with PoPs worldwide, boosted network performance and cut costs by using IX, a more affordable choice than transit.
#costreduction #globalservices #reliableserviceoperation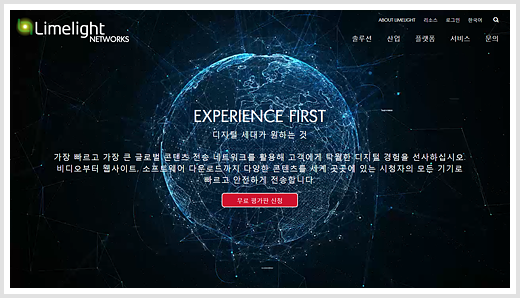 Introduction

A Global Company Providing CDN Services Worldwide
Limelight Networks is a global content delivery network (CDN) operator providing CDN services based on PoPs all over the world including the United States, Europe, and Asia. In 2017, the company expanded the capacity of its global CDNs and built additional network bases in India, thereby providing improved solutions through such diverse activities.
Background

Needed Domestic Internet Line That Was Cheaper Than Transit
Limelight Networks has a massive global customer base as a multinational CDN operator. To meet the needs of their overseas customers wishing to provide CDN service to Korea, they needed an Internet line in Korea, but it would be too expensive to purchase a transit from each domestic ISP and so they were looking for an alternative.
What did KINX do?

Proposal of Traffic Exchange on Settlement-Free Basis via the IX and Local Peering Services
As the only neutral IX operator in Korea, we proposed local peering to solve the issues of Limelight Networks. Local peering is a service allowing mutual exchanges of traffic on a settlement-free basis with over 60 peering members including major ISPs, SOs, and CPs in Korea based on a 1Tbps network capacity. In Korea, this service is only offered by KINX, and it helps not only improve the Internet quality but also reduce the connection cost. We provided technical support for interconnection with the IX at our IDC from an external IDC, and we provided seamless services from consulting to setup by assigning a dedicated global manager to ensure smooth communication.
Effect

Improved Network Performance and Reduced Infrastructure Costs
By using local peering service, Limelight Networks was able to exchange traffic with multiple IX members on a settlement-free basis. Compared to transit, the number of network hops between the points was reduced, thereby enabling faster and more reliable CDN service, and the cost of traffic exchange was also reduced.