Introduction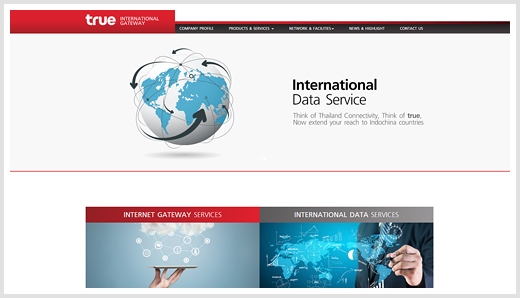 Major ISP and affiliated company of corporation True in Thailand.
True International Gateway(TIG) is an ISP in Thailand and its affiliated company – True – is an telecommunication company as well as cable broadcasting company that has a business partnership with CJ E&M. Likewise TrueVisions, TIG operates True Internet.
Background

Increasing needs of Korean contents led to configure more reliable network. configuration
Taiwan is experiencing Korea fever – K-POP, drama, games and even the way Korean actresses wear make up have influenced online shopping malls and directly had an impact on sales revenues. TIG needed a solution to provide reliable contents delivery from Korea to Taiwan.
What did KINX do?

Suggested remote peering from Taiwan to Korea.
KINX suggested L2 based remote peering for TIG to provide stable contents supply. KINX is the only remote peering service provider with a 10G submarine cable linked to LA PoP and a 8G submarine cable linked to Hong Kong PoP.
Currently the 17% of the Korean eyeballs (around 3 million) is exchanging the Internet based on settlement free policy.
Effect

Fast and stable Korean online contents delivery.
TIG uses KINX remote peering between Korea and Taiwan that KINX makes smooth connectivity available . With KINX remote peering, existed slow and unstable contents delivery became more effectively delivered to Taiwanese users.