Introduction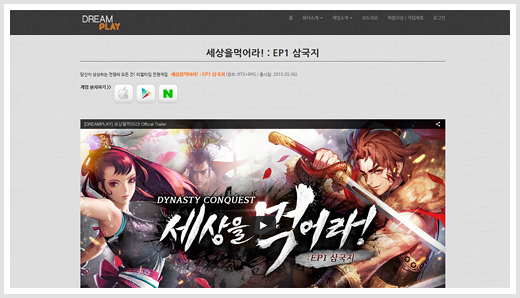 Professional game server operation with over 8 years experience.
DreamPlay progressively publishes mobile games and its engineers with plentiful engineering experience in the game industry. Its market is not limited to domestic but also global to attract international gamers.
Background

As needs from gamers increased, needs in high quality of storage.
Dreamplay was using an open-stack based cloud, called IXcloud from KINX. As the number of required servers rapidly increased, Dreamplay needed scalable virtual cloud to manage rapid changes in network conditions. One circumstance was at that time, Dreamplay needed better spec cloud storage to operate a new mobile game. Dreamplay had two options: Dreamplay could purchase a higher spec cloud storage at an expensive cost or find scalable cloud storage.
What did KINX do?

Reliable IOPS guarantees high performance volume storage service.
Dreamplay was going to purchase a high performance storage equipment at an expensive price; yet, KINX suggested cloud high performance volume storage service, called supreme volume.
SF2405 flash storage from a Solid-State Array professional enterprise is capable to manage from minimum 1,000 IOPS to maximum 15,000 IOPS. Supreme Burst Insurance, which is a value-added service, prevents errors in advance in case when its capacity reached at maximum IOPS instantly. In addition, thousands of apps can be operated at the same time and provide reliable functions while multi-tasking many apps.
Effect

Cost reduction effect and payment based on only actual usage
Dreamplay didn't have to buy network equipment but get what they wanted from KINX; in this way, Dreamplay didn't have to purchase any network equipment which saved a lot of time and costs for installation. KINX also offered management services such as scale-up servers. After using KINX CDN service, management and personnel costs were significantly reduced and also as the ownership of storage devices became transferred from KINX to Dreamplay after certain period of time. This ownership transfer led to cutting work load and costs for Dreamplay.