Introduction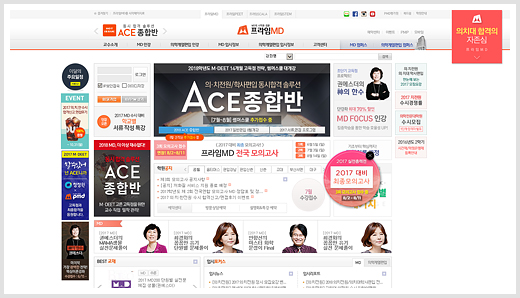 Best online lecture provider for MCAT
PrimeMD academy is one of the top online education providers for MCAT test in Korea. Instructors at PrimeMD are Master/PhDs who have numerous teaching experience.
Since Prime MD provides various lecture contents, it became having good reputation among students preparing for the MCAT test and listed on the KONEX as the first education business. In 2014, Ministry of Science, ICT and Future Planning awarded PrimeMD as one of innovative online contents providers in Korea.
Background

Need faster and more reliable video lecture transmission and infra costs reduction
Prime MD academy uploaded and distributed online lectures by using servers yet, previous servers did not guarantee providing HD video lectures for the Prime MD academy students. In addition, there were additional server operational costs and video lecture player had to be updated on a regular basis.
What did KINX do?

Suggested CDN video streaming, player and transcoding
KINX suggested CDN video streaming service for caching video and shortening loading time. In addition, transcoding service reduced burdens to update the video player on a regular basis. Lastly, online education businesses concern illegal online contents distribution and security solution provided by KINX prevented illegally distributing online contents.
Effect

Reliable online streaming lecture system and minimized required tasks for operation
Prime MD chose not only KINX CDN service but also adds-on values from KINX to offer more stable and reliable online lecture services. This brought not only improvement of online streaming speed but also more effective ways to operate online lecture services.