Introduction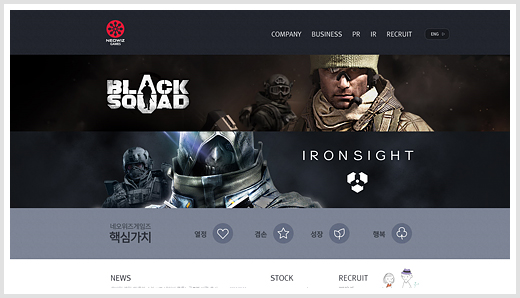 Professional game producer operating portal 'Peemang' and developing online and mobile games
In 2007, NEOWIZ GAMES started its game business operating well-known domestic online game portal, 'Peemang'. Many different types of games including FPS, Sports, RPG and more are operated/managed by Neowiz GAMES. Special Force, A.V.A. etc. are NEOWIZ GAMES.
In addition, there are 15 more new games were out in 2013 and 20 more GAMES were offered in 2014. NEOWIZ GAMES steadily provides various types of games and gradually grow its game business.
Background

Game file management solution and fast sharing
Ensuring having enough bandwidth is critical for game providers (especially for larger ones), since downloading patches or launching a new game requires a lot of data traffic and attracts con-current users . The increasing number of con-current users was another issue as well since it is one of the factors causing traffic congestion. NEOWIZ GAMES also needed to improve work efficiency by sharing work processes among other groups and departments.
What did KINX do?

What KINX did : developed manual purging function to improve confirm process among divisions.
KINX's network infrastructure can serve maximum 400G network traffic that NEOWIZ GAMES has benefited the KINX's capacity and solved technical issues caused by a sudden increase of concurrent users.
Also, KINX developed a customized program for NEOWIZ GAMES' request for communicating among relevant divisions. To do this, KINX CDN service set the program to do manual purge after getting confirmation from each division's representatives.
Instead of automatic purging, NEOWIZ GAMES chose to have a manual purging system to ensure all steps are correctly proceeded.
Effect

Work efficiency improvement as an 'one-click' type
NEOWIZ GAMES's users has been enjoying the games and services without technical issues regarding its network. As NEOWIZ GAMES requested a manual purging function for each step of the work process as an one-click type, it became more accurate and efficient and the frequency of sharing wrong documentation/file became significantly low.