Reliable KINX integrated security system
Global web security integrated system against DDoS attack
K-CLEAN service is an integrated network which is capable to handle 500G against DDoS threats.
For instant DDoS protection, SOS service does domain parenting and delegation by caching servers.
Another way to protect DDoS attack is installing server equipment in our K-Clean zone and installing Anti-DDoS programs in each customer's equipment.
GRE service is the only domestic protocol by providing circuit services. GRE is effective for B2B service since it is able to prevent bulk traffic DDoS attack.
KINX global Internet business provide all range of Internet security services including firewall, IPS/IDS, preventing virus and we are aiming to
protect your valuable business information.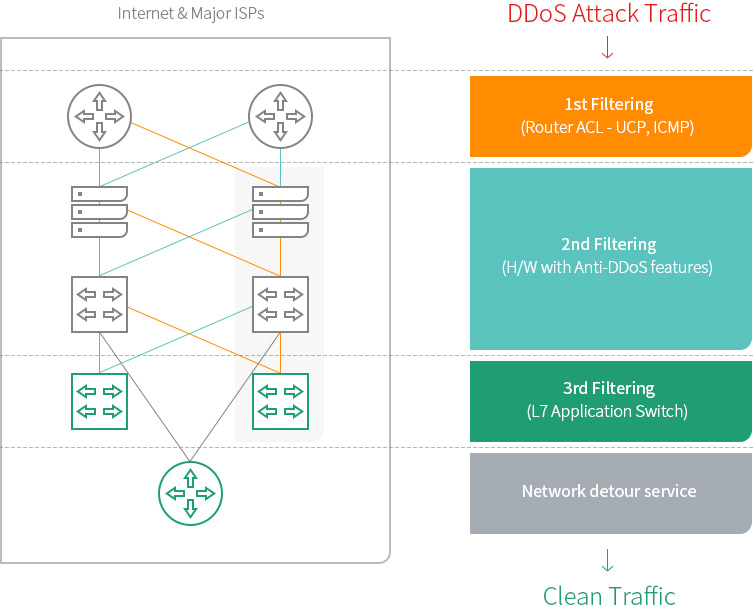 Who needs it?
Currently under attack

Simply by delegating your domain, you are protected from DDoS attack. From KINX K-clean zone, we offer caching for your service.

Enterprises who need DDoS protection

Place your servers in KINX K-Clean Zone. Your service are protected without interruption.
B2B company

With KINX's 500Gbps backbone bandwidth, you will be protected from up to 100Gbps of DDoS attack.

Company who operates servers

Via GRE tunneling, DDoS traffic will be detoured to our K-clean zone. Once the traffic transfers into the zone, then the traffic will be filtered and only the clean traffic will be passed.
Features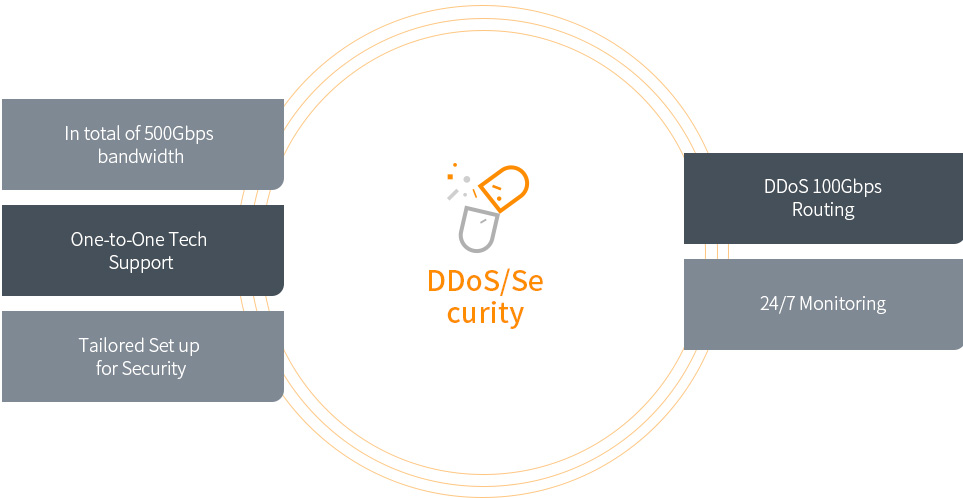 24/7 Monitoring Service
Without a real-time monitoring, unexpected attacks cannot be defended even if you have the best equipment or engineers.
KINX provides 24/7 monitoring service to make your service secure and reliable at any sudden situations.
Proactive and immediate response

All-in-one even monitoring

CERT TEAM

Reporting

Help Desk