Library

---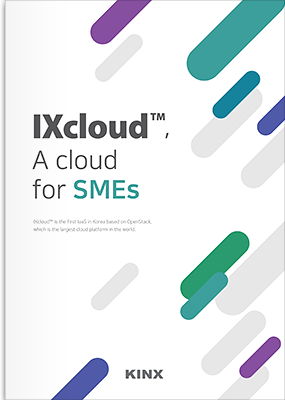 IXcloud®, A cloud for SMEs Brochure
2020-07-07 15:13 (50114)
Many companies are turning on-premises resources to the cloud. However, there are many difficulties for SMEs. It depends on the size of your infrastructure, the type of service, and the budget and resources you can invest in the cloud. KINX introduces the best way to cloud for SMEs.
You can download it by click on the 'View Details' button.

※ For inquiries, please use the Customer Center (02-526-0900) or Contact.
Index

- Why do SMEs need to adopt cloud?
- Factors SMEs Must Consider Before Cloud Adoption
- A Cloud Recommended for SMEs - IXcloud®
- Introducing KINX