Introduction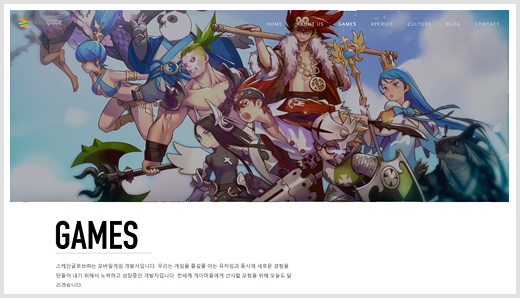 Game developer launched a new game, Enneas Saga.
Since 2010, Skeinglobe developed well-known Korean games including Dungeon Crush, Brawl Busters and Kindom Crush. Particularly, over 10 millions of gamers pre-joined a new game called Enneas Saga within 1 week after launching the game.
Background

Flexible network infrastructure solution for fast changing network traffic.
It is quite difficult to anticipate how much network traffic will be required on a daily basis. Especially, when a new game is launched, there is no solid data to figure out the exact required amount of network data. It takes at least from 2 weeks to a month to mount and expand more servers hence it was not an option to Skeinglobe to have more servers in the last minute. Skeinglobe found a new solution from KINX to deal with this uncertain network traffic amount.
What did KINX do?

Suggested cloud and CDN web/mobile transmission.
Skeinglobe's previous server infra could not instantly response to frequently changing users' needs; hence, CDN web/mobile transmission and cloud services that charges just the amount of usage.
Cloud is open-stack based service that offers high- quality of instances and solidfire that is managed by professional engineers for 24/7. Contents saved at the origin server are also saved at the edge servers through KINX CDN web/mobile transmission service to shortens a lot of response time. This can be possible because data stored at edge servers are directly transmitted to the users that takes much shorter time than downloading data from the origin server.
Effect

became scalable in response to the fast changing number of usersand infra TCO(Total Cost of Ownership) reduction.
KINX cloud and CDN web/mobile service led to a significant cost reduction for Skeinglobe's game development and more efficient infra operation management. In addition, server operation cost became significantly reduced by cutting the entire infra usage and managing cloud instance. Also, Skeinglobe became able to offer a fast speed online game through CDN web/mobile transmission service.