Cloud Hub
"The nation's first All-In-One Ecosystem for cloud"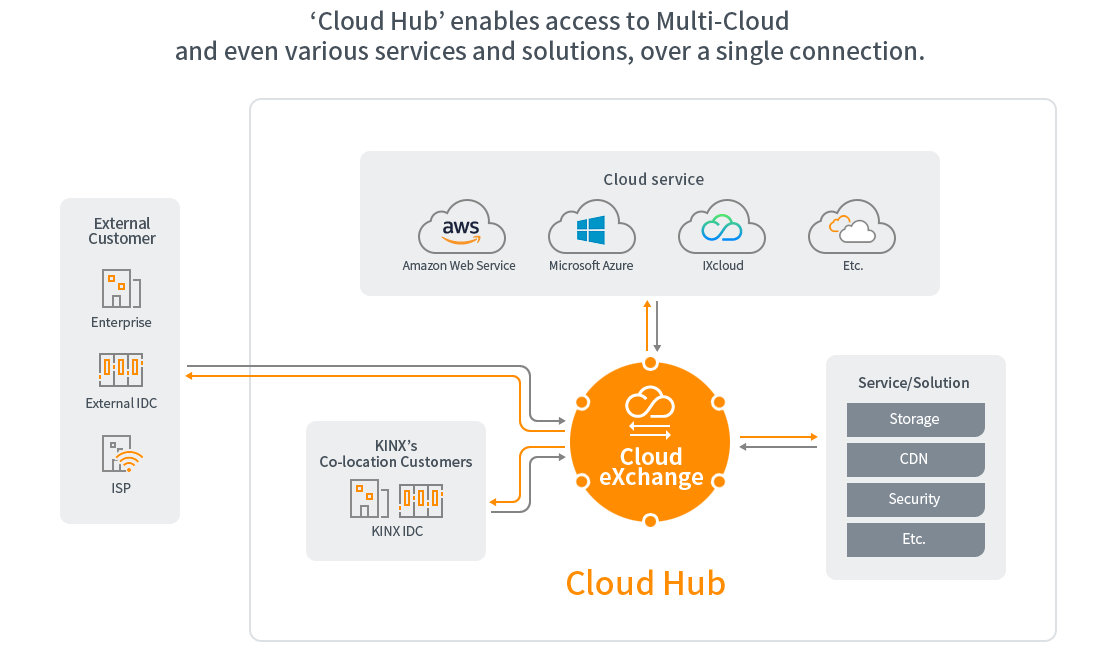 What is Cloud Hub?
Cloud Hub is an Ecosystem providing optimized network environment and services for cloud.
Thanks to Cloud Hub's All-In-One service, you neither need to build a dedicated network for each cloud nor look for an IDC.

Cloud eXchange(CX) for Multi-Cloud over a single line.
Cross-Connect to major ISPs, SOs, CPs in Korea without restriction.
Optimized IDC environment for Hybrid cloud.
Various services and solutions that you can use with Cloud hub: Storage, CDN, etc.

KINX offers most reliable and cost efficient services with Cloud Hub.
Comparison in Multi-Cloud environment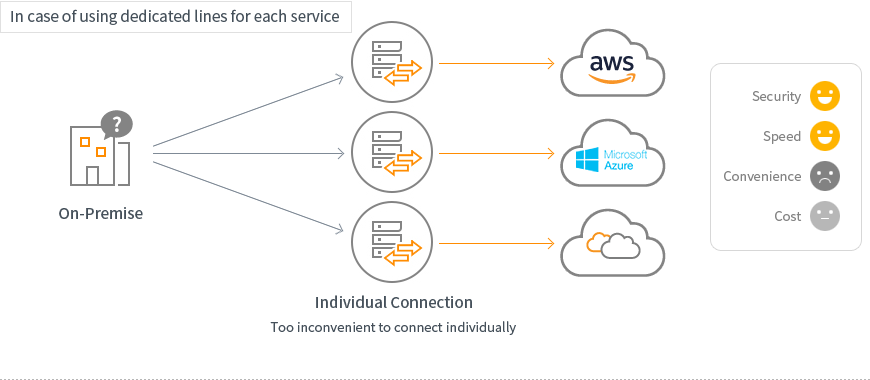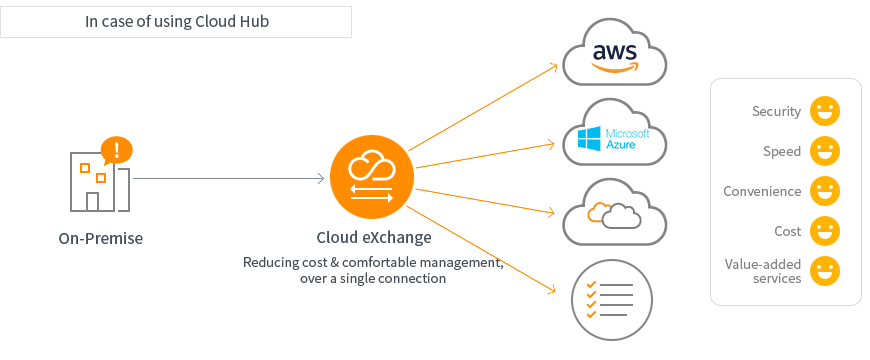 * Service Comparison Table
Items
Using Individual Dedicate Lines
Using Cloud Hub
Using general internet service

Multi-Cloud

Suitable

Suitable

Unsuitable

Application Process

Need to inquire each providers

Intergrated support from KINX

Configure individually

Line management

By each provider

With a single line

Not available

Cost

Cross- Connect cost for each services
+ Private cloud transmission cost (High)

Cloud Hub cost
+ Private cloud Transmission cost (Low)

Internet fee (High)
+ Cloud transmission cost (High)

Transmission Performance
(Throughput, Latency)

Stable & High quality

Stable & High quality

Depending on Internet environment

Security

Safe (dedicated line)

Safe (dedicated line)

Weak (Public Internet environment)
Main Functions
The most direct network to the major cloud service: AWS and Azure.

KINX is the location provider for AWS and Azure and we have a DX router inside our IDC.

From A to Z, All –In-One service.

We offer not only initial consultation but also network building support.

Various types of ports are available.

You can choose from 50M, 100M, 200M,300M, 400M, 500M, 1G, 10G.
* The details can be different, depending on the cloud service.

The only neutral IX in Kroea.

We provide up to 1TB backbone network consisted of major ISPs, SOs, CPs, at home and abroad.
Management Console
KINX Management Console offers easy customer management tools for CloudHub service users.
Service Management

Offers cloud service (AWS & Azure) and your circuit information.
: contract term, bandwidth, rack information, circuit ID etc
: application form for XC and VLAN

Service Statistics

Offers traffic trend on a daily , weekly, monthly and annual basis.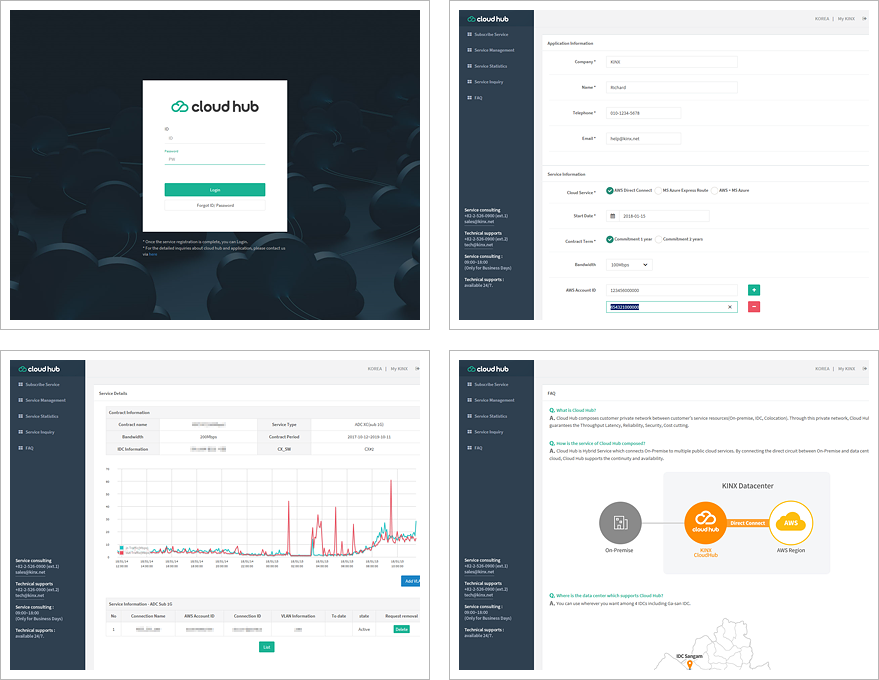 For inquiries about
Cloud Hub