The only neutral IX in Korea makes a difference

What is IX?
Internet eXchange

What is IX for?

Without IX services, ISP would have to connect their networks directly with overseas ISPs as well as approximately 80 local ISPs in order to provide Internet services. And if traffic soars due to changes in the Internet environment even though a network was established by investing huge amounts of money, more network and equipment should be added. Therefore IX is definitely needed to solve such problems with the change in the Internet environment.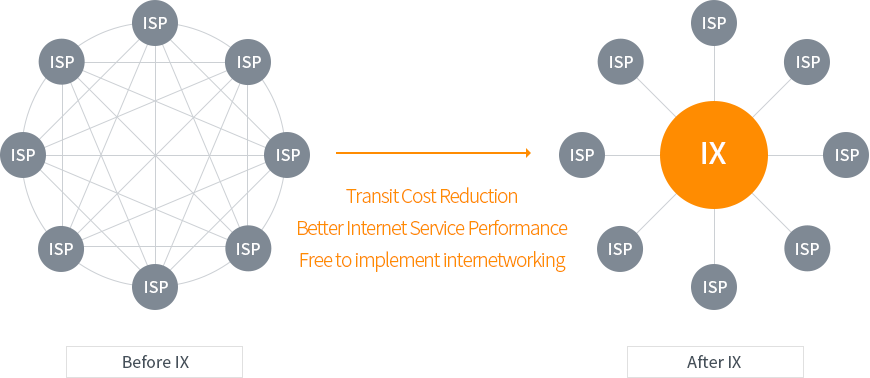 circuit supply & cost reduction

Allowing domestic ISPs, between ISPs and CPs, or among business organizations with AS numbers to directly exchange Internet traffic among themselves to facilitate Internet traffic and save transit costs.
current state of domestic/global network